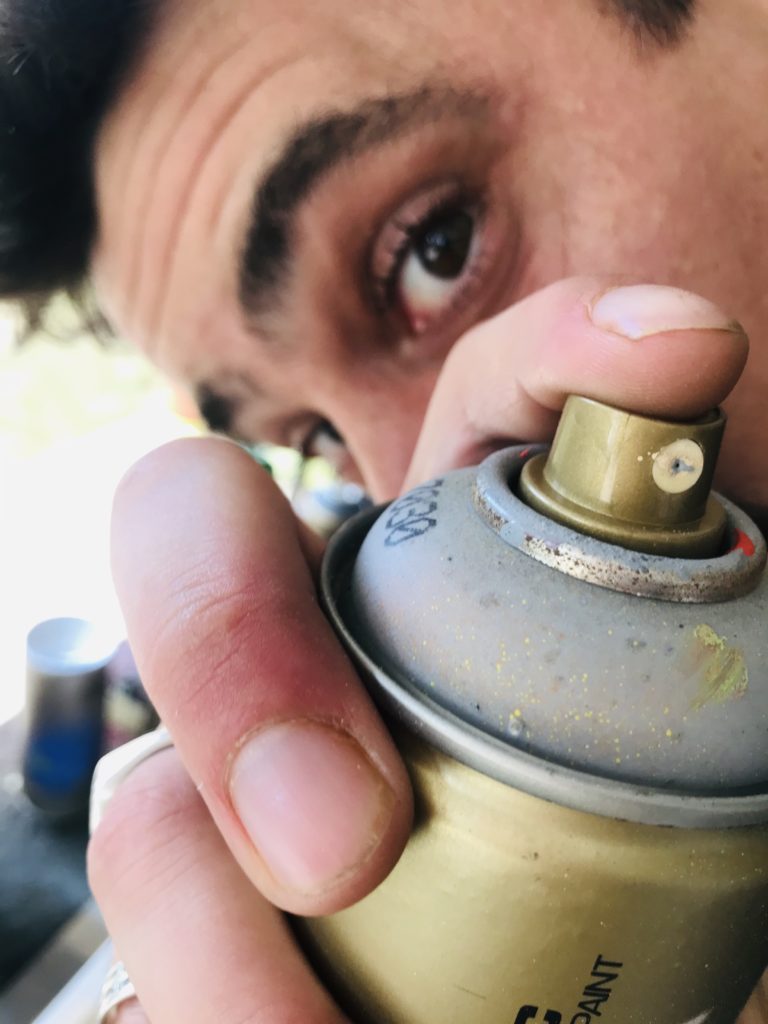 "CANNED" is the result of the alliance of two French artists, Charlotte Parenteau-Denoël and Mofart'z. They are among the emerging artists of the international contemporary art scene and more particularly street art. They exhibit and sell alongside works by famous artists such as Blek le Rat, Shepard Fairey (Obey), Banksy, Mr Brainwash...and many others.
IMPORTANT: All the works are handcrafted. The stencils are cut by hand. No digital printing.
Mofart'z comes from the world of cinema. He works as a set designer and at the same time as a props designer. He is versatile in the field of art. He practices silkscreen printing, woodworking, drawing, painting, sculpture...
Charlotte Parenteau-Denoel studied art history and interior architecture before taking up photography. In parallel to her photography, she also learned silkscreen printing, sculpture and painting.
The common thread running through their creative project is hijacking.
THE CANNED PROJECT
Their sources of inspiration are drawn from their personal experiences, from their childhood but also from artistic movements such as Pop Art and Street Art, but they do not limit themselves to a particular style and create according to their desires.
Their common will is to hijack the codes and symbols of the society of over-industrialization and over-consumption to make a mockery of them.
"CANNED" has attracted both individuals and art galleries. They are currently exhibited in several French galleries (Paris, Deauville, Nancy, Céret, Nice, Marseille...), but also abroad (Germany, Belgium, Luxembourg, Netherlands, Italy, United States...).
Following CANNED on Instagram is here for Charlotte and here for Mofart'z.